Description
This 8 part course (plus 2 Q&As) will help you get you and your family to a place to navigate the challenges the coming years present.
The Moody's are featured speakers at homesteading and preparedness conferences around the country, such as Homesteaders of America, Mother Earth News Fair, Prepper Camp, among many others, along with contributors to a wide range of publications, such as Backwoods Home, The New Pioneer, Hobby Farms, and over a half dozen others. Authors of five books, parents to six kids, with over a decade of experience in a wide range of self-sufficiency and preparedness skills from a family perspective. John is a green belt (eligible for brown, delayed because of COVID) in judo, along with a lifetime member of Frontsight Firearms Training where he received additional firearms training after a childhood of hunting and fishing with his father and family.
In this series you will learn,
Risk analysis and assessment – Many people prepare for risks that will probably never impact them, while ignoring large risks right outside their front door. Let's help you learn how to figure out what types of issues and risks you need to prepare for so that you don't waste time and money on things that won't matter when the SHTF for you and your loved ones.
Self-defense simplified (2 sessions) – Know what to prioritize for you and your family, what are the best resources to get you up to speed as quickly as possible, and common mistakes people make.
Learn the easiest and most important steps to improve your home security, backed by actual research done on those commit such crimes and attacks. Understand how to better predict when a riot or protest or other event may happen, and the tools you need to avoid becoming a victim or casualty in today's less safe United States.
Food and drink (2 sessions) – Learn how to increase your food preparedness, best foods and supplements to store (and why), how to increase your food production, the best food preservation methods by food types, the best animals to keep and foods to grow, and tips on how to do it anywhere, even indoors.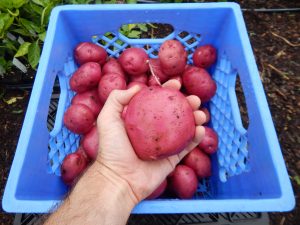 Supplies and skills (2 sessions) – There are a thousand snake oil salesmen and a million snake oil products that cry out for your cash. From inedible MREs to overpriced home security devices, you can spend yourself into a crisis if you are not careful. Instead, learn the dozen or so items – most costing under $40 and many under $20, that greatly increase your preparedness. Get careful supply lists for building portable go bags of for medical and other common problems and needs.
Along with supplies, what skills really make a difference? What balance should you seek to strike between supplies, skills, and smarts? Let's get you up to speed (And your house in order)
And more.
Bonus session – Seven best secrets of preparedness – Want to know how to "hide" thousands of gallons of water in plain sight? Want to enjoy a 10, 20, even 30% discount on all your preparedness supplies and skills training? This session is my insider's guide to the best kept secrets to increase you and your family's safety.
You can attend in person if local or they will also be live-streamed and recorded (realize, live steams are internet and other factor dependent, so if you opt for live stream you may have to fall back on the recording).